I had no plans to write about this particular move today, but after reading bash678's fantastic write up of Role Play, he reminded me of probably the most underused move in the game today.
Taunt.
I'm not as big a battler as I once was, but I still keep up, more or less, on what the metagame looks like at the moment. And I've noticed, since Gen 5 really, that there has been a severe lack of Taunt. Taunt is one of those moves that most people don't consider when making a competitive Pokémon team. I'll admit, for a long time, I thought it was useless. And understandably so. With today's Hyper Offense ridden metagame, Taunt doesn't seem to be a big deal.
Well I'm here to tell you that it is a big deal.
One of the biggest misconceptions about Taunt is that it is only good to shut down stuff like Blissey. While this is true, Taunt does much more than that. Think of virtually every Pokémon that doesn't use a Choice Item or Assault Vest. Taunt helps with all of them. And given that there are no more than two of these Pokémon on a team (and often less than that), this is one of the most universally useful moves in the game, because it can help with every team.
Rather than wax on in paragraph form about this, I'm going to go through and try to help everyone understand how Taunt can benefit them and the best way to use it.
The Taunters
There isn't really a magic formula that will tell you which Pokémon will be useful to carry Taunt. It's a TM, so it's widely distributed. Pokemon that use Taunt effectively typically fall into one of two camps: Outspeed or Outlast.
Outspeed
It's not hard to imagine what the Pokemon in here do. Their main goal is to get a Taunt off before the opponent can act.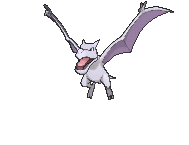 A relic from the days of dedicated leads, Taunt Aerodactyl is still very useful to lead off a game. Since early game, neither team generally wants to be too offensive, they will setup hazards, maybe get a Trick Room set up, etc. Aerodactyl can shut that down and get up its own Stealth Rock, or pass off to a teammate who can take advantage.

Probably the best modern utility user of Taunt, Crobat also has a blinding base 130 speed stat and access to one of the best support movepools in the game. Blessed with a fantastic typing that resists a myriad of offensive types, Crobat is very useful because it can blow away any lingering hazards with Defog, and make sure that the incoming Rock/Ground type can't get any more up. With Roost and Black Sludge, all of a sudden Crobat is a hazard control guru that could prove invaluable to any team.







While all of these use Taunt to different ends, all of them fall into the category of Prankster. For those that don't know, Prankster gives non attacking moves a priority of +1. So unless the opponent has a faster priority move, this move will go first. This is great utility, and allows these Pokemon to not necessarily need to invest in Speed in order to retain bulk. Some, like the two genies, will still be offensive in nature, but things like Sableye and Whimsicott can comfortably invest in bulk and not worry about outspeeding anything.
Outlast
These Pokemon don't mind not outspeeding the opponent, because they use Taunt as a means to break a Stall team or setup themselves.

While most popular for it's SubRoost set, Gliscor can very effectively run Taunt as a means to benefit its team. With Protect, this set is very much more geared toward utility and beating Stall. Before 6th gen, this was the premier Gliscor set because it could completely shut down Stall.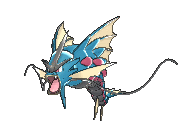 Both Gyarados and Mega Gyarados are bulky with good typings, and both need a little time to set up their Dragon Dances. What better way to get those set up than to Taunt the incoming Wall meant to Paralyze or Burn you? Or, make your opponent think you are going to Dragon Dance and proceed to Taunt and Thunder Wave everything in sight with Bulky Gyarados. Either way, Gyarados is a fantastic user of Taunt, because coupled with Mold Breaker, there isn't a wall out there that can withstand that onslaught when it can't recover and it can't spread status.
General Rules of Thumb
There isn't a real magic formula for running Taunt, but you do want to adhere to the Outspeed/Outlast paradigm. Taunt is not only used to shut down walls and Stall teams, you would do well to remember that one half of the use for Taunt is to prevent setup sweepers, and with that comes strong attacks, so be ready. To paraphrase the great Cardinal Dizzy Dean, "It ain't braggin' if you can back it up." So if you're going to run your mouth, you better be ready for what's coming, remember that when you're considering a Taunt user.
I've spent my time running over the users of Taunt, but I haven't done a lot of convincing, so here you go, here is a very typical team with very typical Pokemon that you will very likely run into on the ladder.






This is a typical looking Balanced team. Just assuming that the sets are typical, common sets, Here is a list of moves that Taunt will stop, given enough speed, which as we've seen, isn't a huge problem.
Dragonite - Dragon Dance, Roost
Mega Mawile - Swords Dance
Quagsire - Toxic, Recover
Umbreon - Wish, Protect, Heal Bell
Zapdos - Defog, Roost
Chandelure - None
The only Pokemon on this team built to run without non-attacking moves is Chandelure, and I gave it a scarfed set, so that's locked into one move at a time, plus, the Substitute/Pain Split is completely useless. Mega Mawile is probably the most able to run without Swords Dance, but is still not going to output too much damage. Quagsire is ruined save for the occasional Scald burn, and it completely shuts down Umbreon's purpose. Zapdos is ok, but can't heal or get rid of the Hazards that damage him. And most of all, this completely stops bulky Dragonite. 5 out of 6 Pokemon are hindered, and most are rendered useless.
Need I say more?